Trendy Up-And-Coming Neighborhoods In NYC
Trendy up-and-coming neighborhoods in NYC offer amazing amenities and affordable housing whether you're planning to rent or buy a home here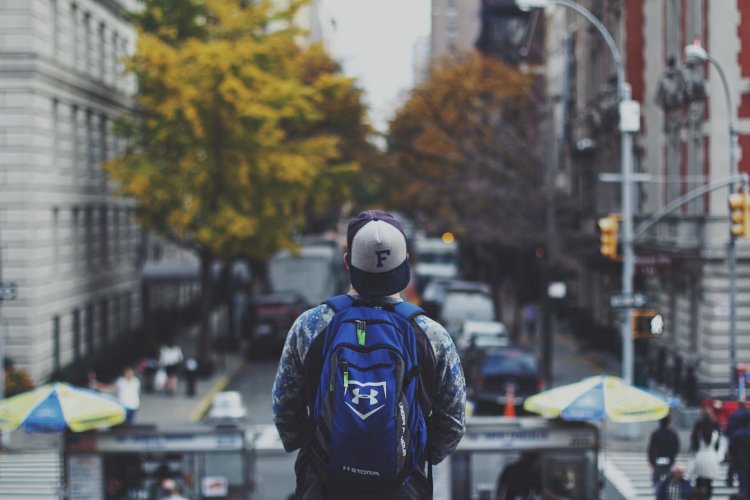 A man overlooking trendy up-and-coming neighborhoods in NYC
Whether you're moving to NYC or simply looking for more affordable living conditions in the Big Apple, you might try exploring less-known neighborhoods in the areas. NYC is constantly expanding and changing, attracting many investors and citizens from all over the world. Such popularity leads to high housing demands and therefore raising the rent and property prices. Still, like the City itself, the residents are also adapting to these changes, creating new trendy up-and-coming neighborhoods in NYC. If you have ever planned to invest in the Big Apple real estate, these are the places to consider.
Bedford-Stuyvesant, Brooklyn
As one of the largest neighborhoods of Brooklyn, you would expect quite an urbanized and fast city within a borough. However, Bedford-Stuyvesant, also called "Bed-Sty" by its residents, gives a cozy, intimate vibe with an outstanding community. This walkers paradise has impressive historic architecture, particularly when it comes to Victorian-Style homes. Town's thriving cultural scene, great restaurants, and niche bars attract young and creative minds searching for trendy places to call home. "Bed-Sty" is not a new neighborhood. Still, people have just recently started to discover its charms.
Murray Hill & Kips Bay, Manhattan
It's no secret that some of the most trendy up-and-coming neighborhoods in NYC are located in Manhattan. Still, as the center of all the happening in the Big Apple, living here can be financially overburdening. But somehow, some neighborhoods surprise us by standing out from the crowd with their affordability and outstanding amenities. From budget-friendly walkups and studio apartments to luxurious condos, Murray Hill & Kips Bay offer various housing options.
These suburbs are also full of bars, taverns, and diverse restaurants heavily concentrated on Third Avenue. And the best thing is, on the western borders of these Manhattan neighborhoods, lies the world-famous Morgan Library & Museum, one of the cultural points of pride of NYC. The mix of cultural amenities, trendy bars, and proximity to Midtown makes Murray Hill & Kips Bay quite popular with millennials and those who feel young at heart.
Therefore, renting or buying a home here won't be a mistake. Its recent popularity will only raise rental and housing prices. Thus, if you plan to relocate to these neighborhoods or anywhere else in Manhattan, do so with the help of reliable residential movers. Make sure to find the best service to move a house hassle-free and start enjoying all the benefits of living in such a fantastic neighborhood.
Bushwick, Brooklyn
From all five boroughs of NYC, the hipster and trendy millennial scene prefer to call Brooklyn neighborhoods their home. Lately, Bushwick suburb has stirred a lot of dust in these communities, starting to stand out with its many fantastic amenities. Cheap vintage stores, cocktail bars, bakeries, unique shops, and cozy galleries draw Williamsburg artists and performers to these parts. Consequently, the city streets are vibrant with vivid street art, constantly changing all year round. Yet, another thing that makes this NYC up-and-coming neighborhood popular is the community support to LGBT- centric bars and establishments. As a safe and freedom-oriented suburb, Bushwick's trending reputation will only continue to grow in 2021.
Astoria, Queens
When looking for the Big Apple neighborhoods with the best affordability to amenities ratio, Astoria will always take the first place. For years, Astoria has been famous for its artistic and culturally thriving community. Plus, it takes only 20 minutes to get there from Times Square, using the N or W train to Astoria-Ditmars Boulevard. Despite the popular misconception that Manhattan offers the best nightlife, Astoria continues to surprise us with a plethora of opportunities when it comes to music venues, beer gardens, museums, pubs, and restaurants.
There is something for everyone's pocket, from newly built homes and remodeled houses to single-family brick homes and luxurious condos. But there is no need to give more money than you should when looking for a place to call home. Every move is exhausting and can be money and time-consuming. Finding ways to save some cash when renting a place is necessary when living a big city life. Therefore, when moving to this trendy Queens neighborhood, make sure to hire verified relocation experts to help you find professionals in the area. That way, you can be sure you find the right service based on your demands and a budget.
Yorkville, Upper East Side
Even though the Upper East Side is famous for its designer shops, luxurious properties, and private schools, this quiet neighborhood can offer some of the most affordable apartments in NYC. When we are young, we often focus on relocating to places where all the hype is. Still, being constantly surrounded by stress and fast-paced living can take a toll on our physical and mental health. These everyday challenges often make us re-evaluate and change an exhausting lifestyle for a more quiet one, which makes Yorkville the perfect place to settle. This charming enclave is a favorite family and retiree moving destination. Still, in the past few years, many people who enjoy an eco-friendly environment chose Yorkville for their home. Introducing such healthy lifestyle changes to our living spaces can improve our well-being in more ways than you know.
Conclusion
For first-time homebuyers, NYC offers some great housing options. Still, such a significant life investment can be afforded only by those with deep pockets. If you have such a budget at your disposal, buying a property in the Big Apple can be a great decision. Whether you're planning to live there or rent it, such purchase will financially benefit you in the long run. City life is costly, and the prices are continuously rising. Thus, owning a home in "the Capital of the World" is a safe return investment, especially if you plan to sell your property in the future.
However, you should know that the popularity and prices of real estate in the neighborhoods may vary, mainly because many factors influence its trends and expansion. Trendy up-and-coming neighborhoods in NYC may be affordable at the moment, but precisely that factor keeps attracting brilliant young minds to relocate there. Such a socially aware and creative community makes the local cultural scene thrive, leading to the expansion of the suburbs and the improvement of the quality of life.