Tips From A Professional Carpet Cleaner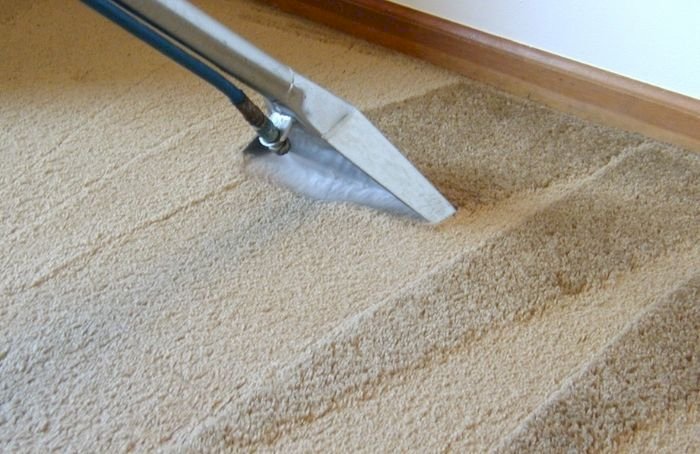 We know that carpets provide comfort and add a touch of elegance to your interior decor. They provide a soft ground to walk upon and make your house cosy. In order to maintain the beauty and comfort of carpets, you must keep them clean and fresh. Regular cleaning assures that your carpets are clean and free of dust or bacteria. It is recommended that you must clean your carpets with the help of professionals at least twice a year. You must always take care of your carpets and maintain them well. In this blog, Canberra Carpet Cleaning provide some tips and tricks that help you to maintain the carpets for the whole year.
Here our professional provides a few tips on how to maintain your carpet:
Always vacuum Clean-

The first and foremost thing to do while cleaning a carpet is vacuum cleaning, say our professionals. Vacuuming helps to get rid of the dirt and dust particles which are present on the surface of the carpet. All the dust that comes from your shoes settles on the carpet and gives it a dull appearance. Hence, it is very essential to vacuum your carpets regularly to avoid the settlement of dirt. You must vacuum your carpets once a day. Thus, vacuuming is the primary step that helps to keep your carpets looking new and fresh.
Use a good shampoo to clean-

Professionals believe that you must always use a good quality shampoo to clean your carpets. While there might be various kinds of liquid shampoos available in the market, dry shampoo works the best. The reason for choosing dry shampoo over a liquid shampoo is that the liquid tends to remain in the fibres of the carpet event after washing. This in turn would absorb extra dust and dirt particles onto the carpet. Therefore, use a dry shampoo and then steam clean the carpet for effective results. Shampoos are easily available in the market and are affordable too. Invest in a good shampoo and keep your carpets in a good condition.
Cleaning agents-

Cleaning agents are the products that you must have at your home. They are very useful in case of emergencies. Any kind of stain or spill can be cleaned immediately with the help of cleaning agents. They save your beautiful carpets from getting damaged. Some of the cleaning agents that you can find at home are club soda, hydrogen peroxide, vinegar, and even water. You can simply apply these ingredients as per the instructions and stains will be removed from your carpets. Cleaning agents work wonders to remove stains on the spot. Hence, it is always recommended by professionals to invest in a good quality cleaning agent.
Follow these tips and you will be able to keep your carpets clean and long-lasting. Also, along with these tips, you must get your carpets cleaned by professionals every now and then. That will ensure your carpet does not wear out easily.
Hire Our Professionals For Carpet CleaningWhen it comes to carpet cleaning and other carpet related problems, Professiona Carpet Cleaner is here to help you. We have years of experience in this field and we provide amazing services. Our staff of experienced professionals provide same day as well as emergency carpet cleaning services. We offer a variety of services such as steam cleaning, stain removal, odour removal, carpet shampooing, and many more. All the quotations that we offer are budget-friendly and affordable. So, you need not worry about the prices as we offer the most effective services at reasonable prices.