SMRT's Digital Offerings for MRT Commuters: Things to Know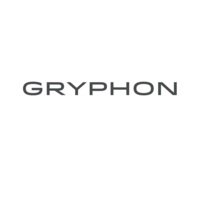 Singapore has invested heavily in public transportation and infrastructure. Innovations and integration of latest technologies in Mass Rapid Transit (MRT), the most widely used public transportation system in the country, have shown to reduce commute times, lowered commute costs for Singaporeans, and increased satisfaction levels. SMRT Corporation, the leading operator of the MRT network in Singapore, has offered commuters digitalised services over time, improving cost and convenience, efficiency, reliability, affordability, and safety of rail commutes. Here are the digital offerings that SMRT has introduced in the last few years that have played a central role in improving commuters' experiences.
1. WINK+ App
This award-winning app provides rewards to commuters every time they travel using the SMRT's train network. The app awards points to users when they scan the QR codes. The points earned can be redeemed at participating WINK+ merchants' outlets. Commuters can access offers and discounts at a wide variety of merchants such as beauty, books, food and beverage, travel, and other services.
The WINK+ app has received three awards so far, including:
• Silver for "Most Innovative Use of Mobile Technology"
• Bronze for "Best Location-based Marketing"
• Bronze for "Best eCommerce Loyalty Programme"
2. Library-Themed Trains
SMRT launched library-themed trains, screen doors at platforms, and wallscapes with QR codes. Commuters can use the NLB Mobile App, an application service of Singapore Government, to scan the QR codes and download eBooks and audio books on their mobile devices.
3. STARiS™
SMRT Active Route Map Information System has been developed by SMRTto provide real-time travel information in trains running on the North-South Line and East-West Line (NSEWL) trains in Singapore. This system helps commuters to know the direction of travel, terminal station, side of doors opening, current station, next station, doors closing messages, and more in real-time on their mobile phones. Currently, all STARiS 2.0 active route maps are based upon Android.
4. SMRTConnect
SMRTConnect is a multi-modal journey planner app by SMRT that provides real-time train and bus arrival timings. Commuters using the app get detailed station information within the SMRT network.
5. E-Travel Chit
This is another digital offering by SMRT that provides greater convenience to commuters when they need a proof-of-travel during a disruption.
6. iStands and QR-Embedded Posters
iStands have been installed in the SMRT network to offer passengers quick and easy access to vital information when they need it. If commuters want information on alternative travel options, they can scan QR-embedded posters and get what they need easily.
7. SNAP-REP
Snap and Report (SNAP-REP) is a great initiative by SMRT as commuters can now take part in improving the safety and reliability of the MRT network. This digital offering lets commuters report technical faults in the network via WhatsApp.
Commenting on SMRT's digital offerings for commuters, SMRT Chairman Seah Moon Ming said: "We want to transform the public transport network to promote customer satisfaction, commuter engagement, and commuter experiences."
SMRT Chairman further added: "We have achieved this vision of providing safer, reliable, and delightful journeys to commuters with innovative transit services through collaborations with key partners."
Conclusion
Commuters are at the heart of the success of public transportation services. SMRT continues to transform the way people commute and enjoy their rail travels. The operator has partnered with key partners to build digital technologies that enhance customer experience at various touch points.