Myths Around Carpet Steam Cleaning In Winter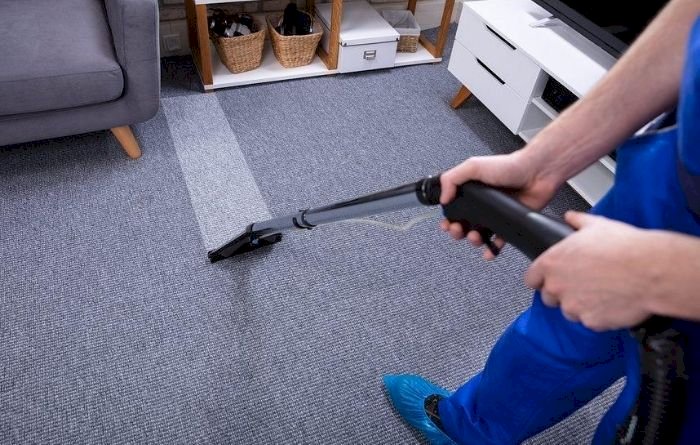 As winter comes, we all get ready to stay indoors and get cosy at home. In such cases, we rarely think of cleaning or washing our belongings. One such belonging that is often neglected in winters and cold weathers is carpet. Also, many myths regarding carpet cleaning during winters start to surface and you actually tend to believe them. The more you listen to them, the more you are convinced that it is better not to clean your carpets in cold weather. But, let us clarify, this is not true. Carpet steam cleaning has nothing to do with cold weather. In this blog, we will be explaining some of the myths that state that you must not steam clean your carpets.
We enlist some of the major myths and also clear the confusion that comes along with them. Scroll down to know more about the myths:
Carpets take a longer time to dry in winters-

You may not realize it but carpets take the same time to dry, be it winters or summers. The season doesn't matter when it comes to drying the carpets, especially steam cleaned carpets. Steam cleaning involves cleaning the carpets with hot water and hot water is likely to dry within a few hours, irrespective of the season or weather conditions. Hence, get your carpets cleaned without worrying about winters.
Carpets do not get dirty in winters- People usually think that staying indoors during winters does not collect much dust onto their carpets whereas continuous traffic during other seasons causes more dust accumulation. But this is completely wrong. Dust accumulates onto the carpet in winters too. And as you stay indoors mostly during winters, there will be more chances of dust and dirt to get accumulated and embedded into the fibres of the carpets. And if you ignore clean your carpets, you may end up dirtying your carpets even more.
Wait till summer to steam clean the carpets-

With all kinds of myths doing the rounds, people tend to ignore steam cleaning the carpets in winters. They believe that their carpets can wait until summers so that they could clean them in warm weather. Though carpets can wait until summer for cleaning, the stains on them won't. The more you delay in cleaning the stains, the more stubborn they will get. Waiting for summer to get rid of stains is really a bad idea. In such cases, it is very important to get your carpets steam cleaned and protect them from getting a permanent stain mark.
All in all, you must not worry about drying your carpets in winter and regularly steam clean them. We have debunked the most common myths that create a problem for your carpets. So keep them in mind and protect your carpets from wearing out. You can even hire professional carpet cleaners for steam cleaning during winters. Professional cleaning helps to clean and dry the carpets quickly. Hire our agency if you are in need of professional assistance.
Why Us
We have a team of experienced professionals that provide the best carpet cleaning services. Our services are very effective and affordable. We use the latest upgraded tools and equipment for cleaning the carpets. We offer a variety of carpet cleaning services under a single roof. So, give us a call and book your services today.