Importance of Solar Panel Cleaning and Some Things You Need to Know
Solar panels get power from the sunlight, and that's why they need direct exposure to the sunlight. So, the better sunlight exposure it gets, the greater amount of energy it can produce.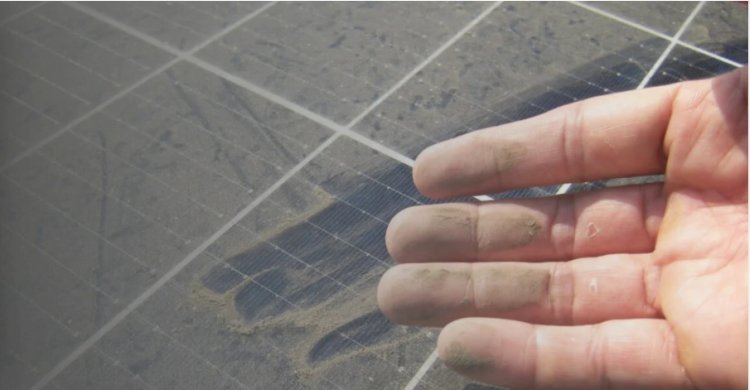 This article shows why solar panel cleaning is important and some crucial things to know about the cleaning process.
Solar panels get power from the sunlight, and that's why they need direct exposure to the sunlight. So, the better sunlight exposure it gets, the greater amount of energy it can produce. That is why you need to give your effort in solar panel cleaning so that you can get high solar energy with minimum effort. Here we will share some tips about cleaning the solar pane so that it will perform so much better.
Why Do You Need Clean Panels?
If you have solar panels, then they must be on the rooftop. That is why the solar panel cleaning process becomes difficult. In some cases, there is no need to clean your solar panels because the dirt will be washed off when it rains. But in the dry seasons, you have to wash them manually. As we have mentioned earlier, dirt and debris have an impact on the effectiveness of your solar panels. The dirt and debris can block the sunlight so that the panel won't be able to absorb the sunlight to its full potential. Bird poop is also one of the major reasons why you need to clean the panel.
Depending on how dirty the panels are, cleaning solar panels can boost energy production by 5-10%. Even a little improvement in energy production can have a big impact on commercial buildings. That is why you need to consider cleaning the solar panels on a regular basis.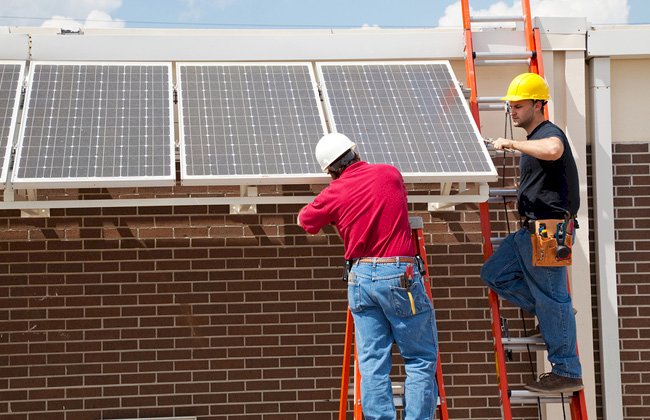 What Is the Right Time?
There is no exact time of perfect time to clean the solar panels. You need to clean them when they get dirty enough and don't produce energy properly. You can see the efficiency of the panel with the help of monitoring systems.
Best Ways to Clean Solar Panels
Water Hose From Ground Level
Rinsing the rooftop solar from ground level is one of the safest solar panel cleaning methods in most cases. Here the water spray will fall on the solar panels just like rainwater and clean the panels. You can use this man-made rainfall to clean bird poo as well. Here you don't have to climb up, and by staying at the ground level, you can clean the panels easily.
If you have access to the rooftop or you can safely climb up the roof for a closer wash, then you can use isopropyl alcohol to get rid of oily smudges without leaving any stain. Make sure to not use soap or detergent as they leave residue on the panel glass that can further attract dirt in the future. Don't stand on the modules in any case, or they will reduce energy output.
You can use brushes that are specially designed only for solar panels. Use brush and water to scrub the panel and then clean it. The hard brush can scratch the surface of the panel and can create problems in solar production.
Maintenance
So, in simple words, let the rain take care of your solar panel, but in dry weather, you have to keep an eye on it. Don't forget to monitor the functionality of the system by paying attention to energy production. If you start noticing a rise in the electricity bills, then think about cleaning or maintenance. If the problem was due to cleaning, then after cleaning you will get better results. If the problem doesn't end with cleaning, then you have to consider other electrical needs that need maintenance.
Conclusion
While cleaning the solar panels by yourself can save money, but it also involves many risks. You have to climb up to the roof for the cleaning work, which can lead to accidents if you don't have experience or skills. That is why it would be wise to hire a good professional service to increase the solar panel's life span with solar panel cleaning in Brisbane.
Arise Solar is a leading solar panel service provider. They have access to advanced tools needed for an effective cleaning process. They offer top-notch service at an affordable price.