How to get stains off your countertops?
The countertop is a significant part of any home interior. It enhances the beauty of the kitchen area and makes it more functional. There is a list of astonishing countertops that are contributing to the modern kitchen designs.
The countertop is a significant part of any home interior. It enhances the beauty of the kitchen area and makes it more functional. There is a list of astonishing countertops that are contributing to the modern kitchen designs. Marble, granite, wood, tile, stainless steel and soapstone are a few most loved kitchen countertops. Though, these marvelous materials of countertops tend to get dirty and demand high maintenance and cleanliness. A stubborn stained surface will always keep poking your eyes and grab all the disturbing attention. To avoid getting your place to develop tough stains or stretches, hiring professional cleaning services in Melbourne could be the most reliable option.
However, if you are looking for certain quick home remedies that can immediately take off the stain from your countertop then stick with us to know more.
Here, we are sharing some effective yet, cheap tricks to clean countertops made of different materials:
Marble countertop :
Marble stones offer a rich and natural look to kitchen and bathrooms if taken care of properly. But this tough appearing beauty also has a fragile side. Thus, investing in its protection is quite significant. Marble countertops are consisting of calcium carbonate material that doesn't act well with acidic solutions. Contact with acidic juices like orange, lemon juice, vinegar any such material can make the surface dull and scraped. While cleaning a marble surface, avoid using any acidic solution to do the job. Instead opt for some neutral, nonabrasive, mild soap and detergent that take of dirt without reducing the shine of your countertop.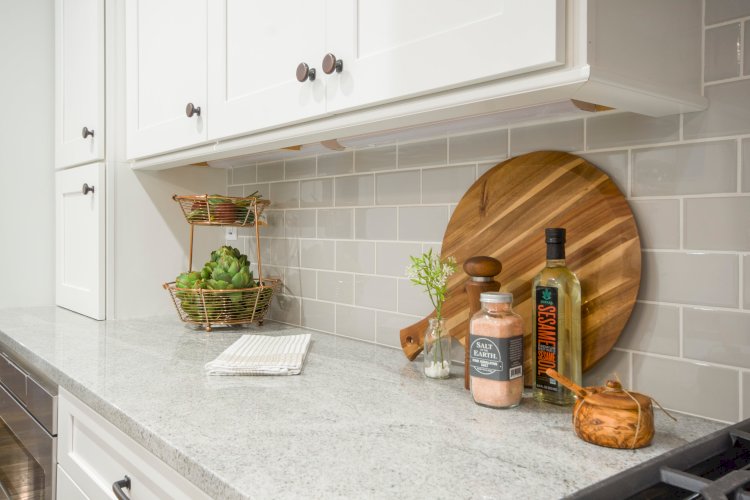 Routine cleaning: Cleaning your marvel countertop in routine will prevent the stains from developing a strong bond with the surface and become a stubborn spot. For regular cleaning you can use the following material:
Warm water

Mild soap

Marble stone cleaner
You can mix the solutions in a spray bottle and can use the mixture daily. Let the solution work for 1 to 2 minutes for better results and then wipe it off with an absorbent cloth piece.
For tough stains: Cleaning spills avoid the chances of spot occurrence. On the contrary, cleaning old and banishing stain is quite tricky to clear. Finding out the root nature and origin of stain can help you take off the spot with the right chemicals and tools. Taking professional cleaning services help in Melbourne can also be a considerable option if you are not an expert with cleaning chemicals. They will save your energy, time and money. Some of the efficient chemical agents used by professionals to get rid of the tough stains are:
Ammonia

Bleach

Hydrogen peroxide

Mineral Spirits

Marvel cleanser

Lacquer thinner
The chemical agents can efficiently take off the stains of different origins like paint, organic stain, oil stain, water spot or more.
If you considering the cleaning of the tough stain without a professional help, make sure to wear gloves, eye protectors, and avoid mixing chemicals, as they can be toxic and cause harm to your skin.
Laminated Countertop :
Laminate countertops are one of the convenient and affordable solutions that offer an astonishing look with sturdiness like any other expensive countertop. The laminated countertops usually consist of a layer of plastic paper and resin. The highly compact sheet is made to stick with the plywood or another surface with a strong adhesive. One of the drawbacks of the laminated floor is its intolerance to heat after a certain point. Sensitivity to scratches with sharp objects is another major problem. Avoiding the use of a brush or sharp objects to take off the stain can protect the laminated countertop from wear and tears. The surfaces of the laminated countertops are quite smooth which makes regular cleaning an easy task.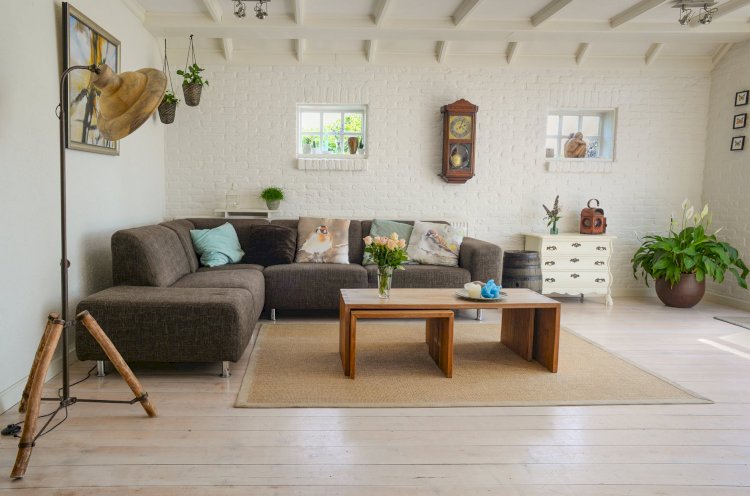 For routine cleaning: Regular cleaning can make your laminated countertops last long and help in maintaining its good looks. Following are the material you can use for regular cleaning:
Mild soap

Baking soda

Warm water

Microfiber cloth
Use the mixture of the above-mentioned ingredients to wipe the countertop effectively. Avoid excessive rubbing on the surface and specifically at the lamination edges.
For tough stains: Even the most stubborn stains can be removed from the laminated countertops with the right tool and material. Some of the common chemical agents you can use to get rid of those dirty spots are:
Usually, professionals cleaning service involve use cream-based mild solutions to clean the laminated surface as the use of harsh chemicals can permanently damage the surface. You can use commercial kitchen cleanser and lamination protectors like sealing or coating agents to increase the life and shine of your laminated countertop. Additionally, if you are using a certain harsh chemical like bleach or acetone, make sure it does not touch the lamination edges as this can affect the adhesive glue.
Granite countertop :
Granite countertops are quite popular for its durability and inspiring looks. Granite is a type of rock made of multiple ingredients like mica, minerals, quartz and other. Often these countertops are related to toughness and resilience though; when it comes to cleaning and keeping it stain free, one has to be quite alert. The granite countertops are sensitive to many products and tools that are used in kitchens. Yet, with good care and precautions, you can avoid your countertop from getting damaged.
For routine cleaning: The granite countertop doesn't demand expensive cleaners for routine cleaning purposes. The use of general kitchen cleanser or mild detergent can help you keep it tremendously shiny and hygienic. Ingredient required for routine cleaning are:
Mild detergent or dish soap

Baking soda

Rubbing alcohol
You can use any of the above ingredients and dilute it with warm water to clean the kitchen countertop. Use a sponge for wiping and cleaning as the granite surface can get stretches easily.
For tough stains:
Hydrogen peroxide

Baking soda
To remove the tough stains the common household ingredients like baking soda can offer an easy and cheap deal. You can leave the solution for 2 to 3 hours on the tough stains and later wash it with a soft brush and then wipe with a microfiber cloth. Avoid using acidic solutions like vinegar, lemon, citrus or harsh chemical that can damage the seal.
If the stains are too stubborn to come out then you must check the sealant layers of the granite. Call the best professional cleaning service provider in Melbourne for help if you fail to get the tough stain removed from your counterpart. The cleaning experts can make your countertops shine like new and reseal it for future protection.
Steel countertop :
Steel countertops can be easily seen in professional kitchens as they are easy to maintain and are very affordable. The metal is quite durable thus, used for various other purposes like utensils, sink, stoves and more. The steel surface doesn't let the stain stick easily on it, yet poor maintenance can make the metal lose its charm. Although, these countertops can handle oil spills, acid, and heat without getting much affected, they are quite sensitive to stretches and water spots.
Routine cleaning: Steel countertops can be cleaned with any cleaning agent present at your home. The following ingredient can help you clean the surface quick and easy:
Baking soda

Dish soap

Vinegar

Glass cleaner
You can use any of the mild detergents to wipe your countertop and keep it looking bright. Make sure to use a soft cloth piece or sponge to clean the surface. A steel wool or brush can lead to scratches.
Tough stains:
Baking soda

Bleach

Ammonia

Glass cleaner
Using baking soda or bleach in diluted concentration can remove the water spots. To get rid of fingerprints and smudge look on your steel surface, use glass cleaner. If your Steel countertop catches rust for any reason, taking expert's help should be your only option.
Quartz countertop :
The sophisticated design and amazing appeal of the Quart make them one of the most eye-catching countertops. Quartz offers an appeal of natural stone with brilliant color and strength. Quartz is engineered by mixing Quartzite and resins along with binding agents and pigments. This countertop brings a luxurious view to any kitchen and is impervious to stain and bacterial growth. To make your quartz countertop shine brighter for year proper cleaning and avoiding certain chemicals can help drastically.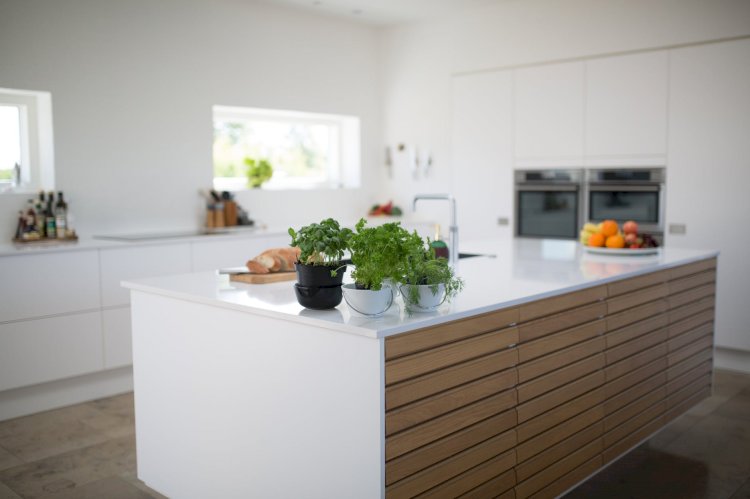 Routine cleaning: Cleaning the fresh spills and stains instantly is a good habit that makes a big difference. Some of the key ingredients you can use to clean your marvelous countertop are:
Liquid soap
Glass cleaner
Surface cleaner
To remove the greasy stains use soapy detergent. Use dishwashing detergent to clean spills like tea, soda, wine or other. To get rid of stains like nail paint and sticky food you can use a plastic object with a sharp edge.
Tough stain: Quartz countertops are quite resistant to permanent stains. However, you should avoid the use of highly acidic or alkaline cleaners; too much heat should also be avoided. To avoid the scratches, use a wooden board for cutting purpose. A deep cleaning by the professional cleaning service provider is also recommended for timeless shine.