How to Deal with Homesickness After Moving Far Away
Are you having trouble learning how to deal with homesickness after moving far away? Read this article for the best tips.
Practical advice on how to deal with homesickness after moving far away
Moving is a very stressful event that brings a lot of changes, and moving long-distance can surely add a bit more anxiety to this process. Leaving your previous life and everyone in it and relocating your entire home to a distant place can genuinely cause you to feel overwhelmed. To some people, it can cause anxiety, and for others, it can represent an opportunity. You may have already heard that you can overcome almost anything with the right mindset. That is the key to learning how to deal with homesickness after moving far away. In this article, we will talk about the best way you can overcome this feeling and begin a beautiful new chapter of your life.
Practical advice on how to deal with homesickness after moving far away
Feeling anxious and homesick after the relocation is not as bad as you may think. It is entirely normal, and most people are homesick after moving. It means that you are in the grieving period. You have to remember that this is a process of adaptation and that these feelings will pass. Don't be afraid to allow yourself to feel them. That is the most certain way to overcome them. But to speed up the process in a healthy way, there are a few tricks you can incorporate. We give you a list of things you might find helpful. Of course, feel free to add to it anything you think you need.
Stress-reducing practices – These are different from person to person, but some popular methods are exercise, meditation, and doing your favorite hobbies
Meeting the neighbors – meeting new people is one of the best ways to deal with homesickness after moving far away
Joining a club or a group activity – indulging in your favorite hobbies or picking up a few new ones can help you reduce the stress after moving
Most popular stress-reducing practices you can incorporate into your daily life
Since the process of moving can cause a lot of stress, you may feel a bit anxious even after everything is over. You may even start to feel homesick. One of the healthy ways to overcome this type of stress is to focus on your new life. The first thing you can do is put some essential oils into your diffuser. Aromatherapy with essential oils has shown to have a lot of success in reducing stress. The most beneficial oils you can use are chamomile, rosemary, and lavender. Once you feel calmed by their sweet essence, you may want to start to arrange your belongings around your new house.
Focus on the future and have a healthy routine
Focusing on the things that are ahead of you is very helpful when dealing with feelings of stress, anxiety, and homesickness. You may want to start planning your new life and arranging your home as soon as possible. According to the experts from gibraltarvanlines.com, it's best to unpack right after moving. It will give you something to do and will help you focus on decorating your new house and organizing your life, so you won't have the time to feel homesick.
Have a positive mindset, and hopefully, positive things will happen. Start with your morning routine. Once you get up, do things that make you the happiest. That will set the mood for the rest of the day. That may be some exercise, having a healthy, nutritious breakfast, meditating, or anything you love. You won't have time to feel homesick when you feel content.
Meet the neighbors
One of the best things you can do to eliminate the feelings of homesickness is to meet new people. Why not start with meeting your neighbors? The best thing you can do is to introduce yourself right away. The sooner you make some new friends, the better. You can even host a housewarming party and invite your neighbors over. If you find that too much, meet them one by one. Being with people can reduce your stress levels and help you adjust to the new neighborhood quicker.
Joining a group activity can make you feel more at home
The best way to deal with being homesick and adapt as soon as possible is to indulge in group activities. It will give you a chance to meet new people other than your neighbors. The best thing would be to meet them while doing some of your favorite hobbies. For example, if you are a fitness fan, joining a gym or just running in the park will allow you to meet someone with the same interest, who can even become your friend.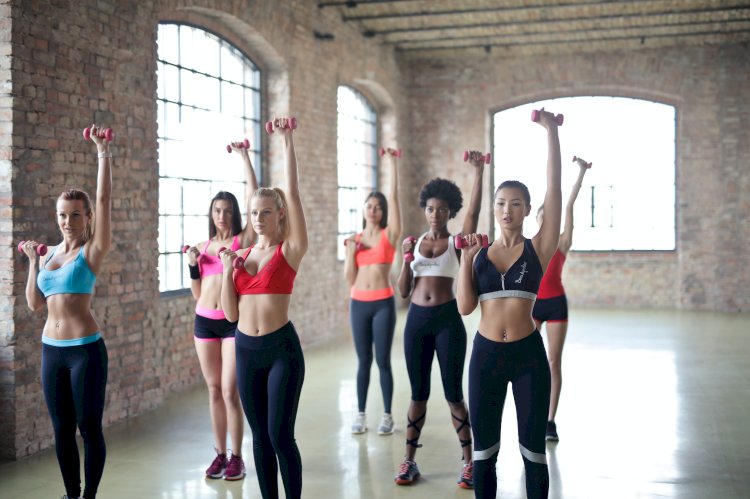 If you can't practice your favorite hobbies, you have an excellent opportunity to pick up some new ones. Why not try some of the most exciting hobbies? See what your new hometown has to offer. You may have the possibility to try something you have never had the chance to try before. And who knows, you may meet many interesting people there.
Additional advice
By the time you finish reading this article, we hope you will get the encouragement to deal with homesickness after moving far away. But remember, take it easy on yourself. Take the time you need to recover to enjoy your new life entirely after the move. Focus on the future and see what new opportunities you have. A positive mindset helps you manifest positive things.