How to Clean Carpet without a Carpet Cleaner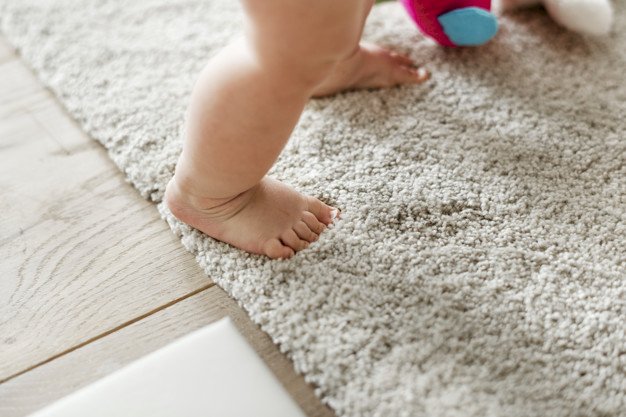 Carpet comprises of some smaller fibres, which will attract more dust and dirt than what you can imagine. It is really important that you choose the right company to help you with clearer carpets now. Whether you want to get office cleaning for the bigger and spacious carpets or just want to get hands-on the carpet cleaning for the residential areas, there are so many options available. It is mandatory that you choose the best team for help. The entire procedure of carpet cleaning Doveton is no joke and there are so many stages to it. Most of the time, people will use a carpet cleaner. But what if you don't have a cleaner at home? Some steps might solve the issue in no time.
Go for the natural remedy:
Baking soda or dish soap are some of the major natural ingredients, used for cleaning the carpets. For the tools here, you will need a brush, old toothbrush, clean rag or towel and a bucket of water. There are some proven steps in this regard, you should follow and get the carpets cleaned without using the carpet cleaner.
Make sure to get a bucket of warm water first and keep the cleaning tool handy. Vacuum the area that you plan to clean for getting rid of dust and dirt. While using baking soda, sprinkle it on the stain until it gets covered completely. For the dish soap, measure the size of the stain and use 1 tablespoon for 6 to 8 inches.

Swoosh the mixture till you see the bubbles forming. Then use one toothbrush, old brush or even towel for gently scrubbing the stain with warmer water. Avoid soaking the floor completely. Just wet it to scrub away stain or dirt.

After you are done cleaning, turn the fan on or just open the nearby windows to allow the carpet to get air dry. Once it is completely dried out, you have to vacuum it all over again.
Ways to eliminate odours from carpets:
Just like removing carpet stains, you can eliminate odour from carpets without using carpet cleaner at the same time. For that, there is a natural solution for you to address.
First of all, you need to apply one paste of water solution and vinegar. Vinegar is one proper solution to deodorize the carpet. You can use white vinegar for the solution as you don't want the carpet to get stain by using any coloured vinegar. Make sure to combine 1 part vinegar with 1 part water. Later, spray this mixture and blot carpet with a cleaning cloth for removing stains.

If you want, you can even try using baking soda for a change. This is another household alternative to a professional carpet cleaner. Baking soda works well on the carpet for removing odour. This mixture is mainly handy if you think that the carpet is smelly in some of the high traffic areas at home. Get to sprinkle the baking soda on the carpet and let it sit for some hours and then vacuum it.
There are so many natural ways to clean up your carpet at home, even if you don't have a carpet cleaner. Or else, you can ask the pros to take the carpet with them and clean it using some chemicals they use.