How to Apply for Dubai Tourist Visa
How to Apply for Dubai Tourist Visa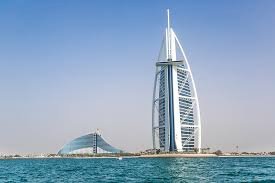 Dubai is a dream holiday destination for people all over the world, especially between the months of November and February (winter season). The winter season is the time when the temperatures of the city go down a bit and exploring the outdoors becomes possible. Moreover, it is during this time that the city hosts some popular events like New Year's eve, Christmas celebrations, film festivals and the most popular, Dubai Shopping Festival. If you are keen on visiting Dubai to enjoy all these beautiful festivities, it is important to get a tourist visa.
Types of Tourist Visas
There are two types of tourist visa for UAE: 30 days visa and 90 days visa. As the names suggest, 30 days visa gives you the chance to stay in Dubai for 30 days or 1 month, while 90 days visa lets you stay for 90 days or 3 months. Both visas are available as single entry and multiple entry visa. With single entry, you can enter Dubai or anywhere else in UAE only once. If you exit the country, the single-entry visa becomes invalid. On the other hand, with a multiple-entry visa, you can enter and exit the country as many times as you want, until the validity of your visa expires.
Do You Need a Dubai Visa?
The first thing to know is whether you actually need a visa to enter Dubai. Citizens of several countries are eligible for visa on arrival in Dubai or anywhere in the UAE. These countries include:
Visa on Arrival for 30 Days
Andorra

Australia

Brunei

Canada

Vatican City

Hong Kong

Ireland

Japan

Malaysia

Chile

Monaco

Russia

San Marino

Seychelles

Singapore

Ukraine

Mauritius

China

Kazakhstan

New Zealand

United Kingdom

United States of America
Visa on Arrival for 90 Days (Extendable)
Argentina

Bahamas

Nauru

Solomon Islands

South Korea
Visa on Arrival for 90 Days (Non-extendable)
Austria

Belgium

Brazil

Bulgaria

Croatia

Cyprus

Denmark

Estonia

Switzerland

Finland

Poland

France

Germany

Greece

Hungary

Iceland

Italy

Latvia

Lithuania

Luxembourg

Malta

Netherlands

Norway

Portugal

Romania

Slovakia

Slovenia

Spain

Sweden

Liechtenstein

Czech Republic
How to Apply for Dubai Tourist Visa
There are different ways of applying for a tourist visa.
Hotel: You can apply for a tourist visa through a hotel in Dubai or UAE. The only condition of these hotels is that you would have to book a room at the hotel if you want them to process your Dubai visa application. If you do so, the hotel becomes your sponsor for visiting Dubai.
Airline: UAE based airlines are also eligible to apply for UAE visa for tourists. In this case, you would have to book your flight tickets to UAE or Dubai through them.
Travel Agent: A travel agent can also help you with getting a Dubai tourist visa. Some travel agents or companies would want you to book your Dubai flight tickets, hotel reservations as well as tour packages through them, if you want to use their visa application services.
Documents for Dubai Tourist Visa
Depending on how you are applying for a tourist visa, you would have to fill a form stating your details. Apart from this, you would have to submit the following documents:
Passport: Your passport is of prime importance when it comes to applying for a tourist visa. You would have to submit the first and last pages of your passport. The passport should have minimum 6 months validity from the date of travel.
Photograph: A recent photograph should be a part of your documents. The photograph should be a coloured one, with a white background.
NOC: Females and students under the age of 18 require an NOC from parents or guardians
Financial Records: Financial documents like income tax returns and salary slips for last 6 months are required.
Newly Married Couple: Newly married couples have to submit marriage certificate along with other documents. They would also have to submit a copy of their wedding card and photo, along with a No Objection Certificate from their parents.
Along with all these documents, one also needs to submit visa processing fee. Multiple entry visa would cost more than single entry, while fees for 90 days visa would be more than that of 30 days visa.
Is it Possible to Renew Dubai Tourist Visa?
Yes, both 30 days and 90 days Dubai tourist visa can be renewed or extended at least two times. It is important to apply for a renewal or extension before the expiry of the original one. If you continue to stay in Dubai or UAE even after your visa expires, you would have to pay a fine of AED 100 for each extra day, which would be calculated from 10 days after the validity of your visa ends.
Once you apply for the visa, you would receive your Dubai tourist visa within 24-72 hours. If you need a visa on an urgent basis, you can also opt for express visa services at an extra cost. As Dubai is a city that thrives on tourism, getting a visa is not too difficult, as long as you fulfil all the conditions.