Do online hypnobirthing courses work?
The benefits of group learning in an intimate environment may seem the most productive towards achieving an empowered birth.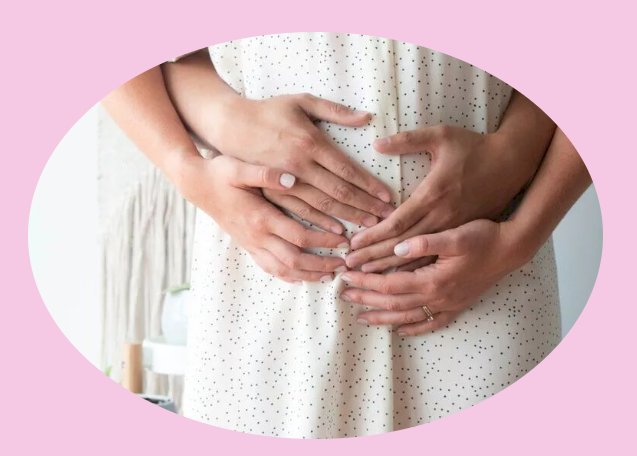 The benefits of group learning in an intimate environment may seem the most productive towards achieving an empowered birth. Our hypnobirthing classes in Melbourne are comprehensive and provide additional support because you'll join an exclusive community of other Little Bird Flies members. Many people are sceptical about the techniques involved in hypnobirthing but that scepticism only heightens when discussing online learning. Keep reading and we'll tell you how hypnobirthing can be just as empowering when learnt through virtual and online platforms. We have been offering this style of support for a little while now, and we've found that it is equally effective when practised properly.
Many of the complaints from expecting parents and individuals who say that hypnobirthing didn't work for them may be those who chose online or virtual options. This is because the online learning path involves you independently following up with materials. Many of them opted for this avenue of learning because it is more affordable when considering how much hypnobirthing classes are. However, listening to the mp3 content now and then isn't enough to properly practise the learnings. You'll need to do much more than that to see how online hypnobirthing classes can work for you. Online learning, for any reason, may require that you are more hands on than hypnobirthing in-person classes because you have to be disciplined in following the guidance at your own pace. The more you do it, the better you'll feel when approaching birth because your physical experience will be directly affected by your emotions. Those who fail to practise their online hypnobirthing principles properly are more likely to experience feelings of fear and tension which are counter-productive to the body's natural response to birthing.
What are online hypnobirthing classes?
Little Bird Flies offers classes via live webinar for women and expecting parents all around Australia and the world! They were introduced as a COVID-safe option in 2020 so that we could continue to support expecting parents around the country. Now, thanks to modern technology and our ability to still connect online, we provide virtual courses to anyone, anywhere! No matter where you are in Australia or the world, you can sign up to learn hypnobirthing tools and techniques to help you prepare for your birth from the comfort of your own home. Our online classes are still as interactive as you can imagine, and they usually run over 4 x 3hr live zoom sessions where we'll teach the entire Hypnobirthing Australia™ Positive Birth Program. Like with our in-person classes, you will still receive over $200 worth of Hypnobirthing Australia's resources, including a parent folio, MP3 albums, affirmations, and music to download as well as access to Hypnobirthing Australia™'s online learning and mobile App platform with extra resources, articles, and videos to download. The total course investment is $495.00.
There is also an alternative learning style for couples and expecting individuals who have demanding schedules to work around. Hypnobubs™ complete online course is especially designed for childbearing individuals and birth partners preparing for a positive and empowering birth but unable to make it to classes. This course lets you learn the same basic concepts and preparation techniques online and at your own pace. If at any point you need it, you can also receive exceptional one-on-one support. Little Bird Flies offers several packages that cater to various needs.
When should you start hypnobirthing?
Any time is the RIGHT time for a Hypnobirthing Class. We generally suggest taking one of our hypnobirthing classes from anywhere between 20-32/34 weeks gestation; allowing you time to practice and take in all the knowledge, tools and techniques that you and your birth partner learn in class. In saying that, At Little Bird Flies we have taught women who are 15 weeks pregnant and expecting individuals who are 38/39 weeks pregnant and all of them have benefited from the Positive Birth course immensely in their own way.
Whether you decide to learn online or in-person, you will have access to all the right guidance to everything you need for a positive and empowered birth. Practice is key so the more time you have to learn and practice the tools and techniques with your birthing partner, the more prepared you will be.
Hypnobirthing will continue working for you after delivery
Many birthing programs may unrealistically promise that you'll be without any pain if you take their class. Hypnobirthing classes are not in any way a short-cut to the picture-perfect labour you are imagining. We will give you everything you need to feel more informed, confident, and prepared to take control of your experience. All the techniques involved in hypnobirthing can continue to help you relax in times of stress and calm you down when you feel angry or overwhelmed. The techniques mentioned here, and many more, will help you create a positive and joyful birthing experience, one that you truly deserve. Governing health bodies have confirmed that Hypnobirthing classes can provide helpful learning and techniques to improve the birthing process. If you still have some questions, feel free to give us a call at Little Bird Flies, and we can discuss our range of courses that cater to any schedule and any learning pace. Currently our in-person classes are located in Melbourne.