Do Maternity Belly Belts Help Reduce Belly Pouch
A belly belt is a kind of abdominal wrapping device used to provide support to surrounding muscles postpartum.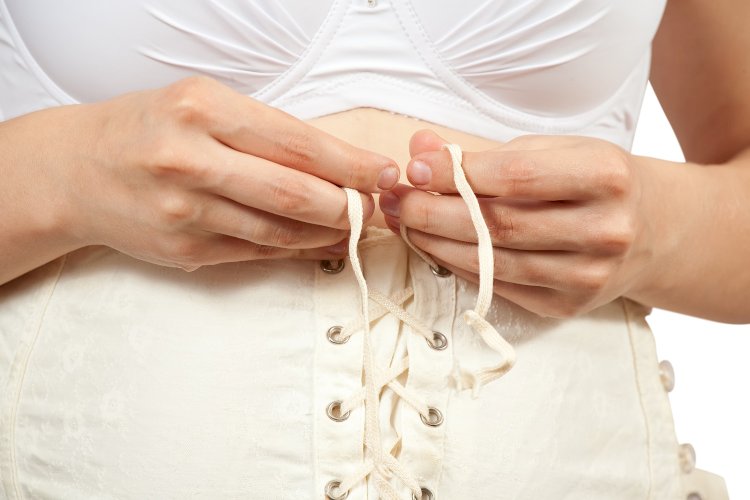 Are you about to become a mother and guilty of worrying about your weight or belly shape postpartum? Don't worry. You are not the only one. And we live in a healthy society where new mothers can also care for their babies along with taking care of themselves. Let us walk you through the concept of abdominal wrapping and its applications.
What is abdominal wrapping?
Abdominal wrapping is a technique of tying the abdomen after delivery. This method has been around for generations and is believed to provide lower back support, reduce swelling, and also tighten the abdominal muscles. As the uterus expands with each day during the pregnancy, so does the abdominal walls. The amount of fat cell accumulation also increases around this region during pregnancy. It takes time, and sometimes effort, for these muscles to regain their original position and shape. Abdominal wrapping helps provide a solution to this problem.
What is a belly belt?
A belly belt is a kind of abdominal wrapping device used to provide support to surrounding muscles postpartum. As the name might suggest, it is wrap tied around your belly. It is also known by other names such as maternity belly belt or pregnancy belly belt. It may come with a variety of wrapping or tying options and you can select any based on your preference and requirements.
How soon can you use it?
This choice of the time after delivery when you can start wearing the belt depends on the type of childbirth you had viz. normal or c-section, your overall health, and many other factors. Some doctors advise wearing maternity belly belts only one day after delivery under normal circumstances. But you must always consult your doctor before starting to wear one yourself.
Does the belly belt help reduce the belly?
Traditional cultures around the world have advocated using belly belts and their effectiveness in reducing the belly, however, there is little scientific evidence to back such claims. Some of the common uses of belly belts include:
Posture enhancement
Abdominal muscle toning
Internal organs support
Back support to reduce backache
What are the risks of using belly belts?
As with any technique aimed at reducing the fats or bulge around the abdomen, belly belts come with their share of counterarguments. Some doctors believe it is not advisable to engage in an abdominal wrapping of any kind after delivery. There are a few risk factors associated with using belly belts and some of them include:
Risk of bleeding due to extra pressure on the uterus
Sensitive skin leading to rashes and itching around the abdomen
Risk of developing hernia due to constant pressure on the abdomen
Pain and discomfort due to excessive use
Are belly belts comfortable?
Unfortunately, comfort criteria are a bit of a downer for belly belts. All those who have previously worn this maternity belly support know it is far from being comfortable. Women often complain about the pain or discomfort in the form of itching experienced. These belly belts come with Velcro or hooks or some form of fastening material that may be hard on your belly or restrict your motion.
Women often need to readjust these belly belts after changing their position from sitting to standing or sitting to laying down. This is one of the reasons behind its unpopularity. Nobody likes to be tied around their belly and experience discomfort especially when you have a newborn to care for.
Tips before using belly belts:
The experience of wearing a belly belt may not be the same for everyone. If you are unsure of their utility and the whole experience, we have some tips for you.
Your doctor knows your pregnancy better and with all the experience they have treating women before and after childbirth, they can guide you better too. Follow their advice as an in-person check-up of your postpartum belly and thoroughly knowing your childbirth details makes their advice more significant.
Once your doctor gives you a go-ahead to start wearing a belly belt and if you're a bit unsure of your personal preference, you may start with wearing it for a few days. And then decide if you like having a belt around your postpartum belly or not.
Consider adjustment options
Belly belts come in all different sizes and fastening options. See that the one you buy has room for adjustment and adjustment options that do not irritate your skin.
Are there any other options?
If losing weight and being in your pre-pregnancy shape is your priority along with ensuring good physical and mental health, there are a few other ways to achieve that. One of the most popular options is maternity shapewear. It is a stretchable material that is safe to be worn during and after pregnancy.
Maternity shapewear is considered a better alternative to pregnancy belt support because of its multipurpose use and comfort. It comes in a variety of colours and lengths and sizes. They are pregnancy shorts or leggings that you can match with any available top options based on the occasion. For example, they can be worn at the gym during maternity exercise, at home while sleeping, and at formal occasions such as work or weddings.
Just select your choice of top-wear with it and you are ready to go. It is trendy, provides ample support to your pregnant as well as postpartum belly through medical-grade compression, is medically endorsed by many doctors and physiotherapists.
Endnote:
The effectiveness of the use of belly belts varies from person to person and pregnancy to pregnancy. It is always advisable to consult your OBGYN or physiotherapist before experimenting with belly wrapping methods. They must know your health and pregnancy status better and be in a better position to suggest the better option for you.
Many doctors and physiotherapists also suggest wearing pregnancy shapewear for better pregnancy belly support. Enquire if your doctor endorse any such maternity garments too.