All about Caravan Servicing & Repairs – A Complete Guide
Read this post to know the benefits of regular caravan servicing or repairs in Sydney. You will also know what qualities must you look at the RV repair shop.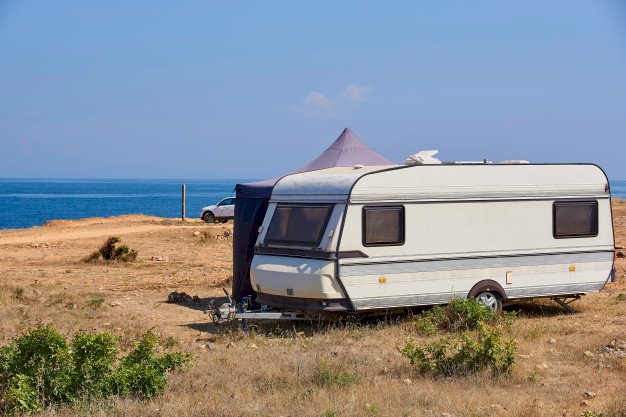 Caravan Servicing
To keep your caravan in the best condition, caravan servicing and repairs are paramount. In case, you don't know what all things are involved, don't worry as we have collected important information and listed here below, so you'll know what an expert RV mechanic will address in a regular RV service.
What Is Covered In A Caravan Servicing Or Repair?
All moving parts are thoroughly checked.
Check RV bearings and wheel hubs and repair as required.
Inspect RV Brake and repair as needed.
Inspect chassis and suspension parts and repair as needed.
Check tyres/ rims and undertake repairs or replacement as need be.
A complete inspection of body parts and repairs wherever needed.
Check chassis rails, outriggers, cross-members and a-frames for any damage or exhaustion.
Inspect RV springs and shackles for deterioration and possible repair.
Check external wire connections and external lights and repair as required.
Inspect and repair RV peripheral fittings and parts.
Inspect hoses for integrity and protection and repair as required.
Check RV water tanks and plumbing mountings and fix as need be.
For smooth operation - hitch, jockey wheel and jacks are lubricated.
Check RV tents and awnings and repair as need be.
Check, tweak/ repair handbrake cable.
How Beneficial Is Annual Caravan Servicing & Repair Inspection?
Well, the off-season is the ideal time to get your caravan serviced or repaired, and even more desirable if you're preparing for upcoming weekend getaways or extended holidays. Besides, there are many people who invest in an RV, but don't book for a regular caravan servicing & repairs.
Benefits of Regular RV Servicing & Repairs Are Mentioned Below:
Shield yourself from personal injury and don't ruin your next adventure with a visit to the emergency room.
Road safety: Stay safe while journeying. Safeguard your family and friends from point A (your location) to point B (your destination) and back.
Refrain from expensive repair costs that can occur from unanticipated accidents and save substantial money.
Maintain parts that can deteriorate with usage and time such as brake pads, bearings, wheels, tyres, breakaway cables, as well as, nuts and bolts.
Always geared up – you can pack the bags whenever you wish and get going wherever you want with confidence.
Uphold the value of your new or used RV – a prudent investment that shouldn't be overlooked.
Uphold your manufacturer's warranty: Well, it's your responsibility to maintain your RV's roadworthiness.
What Qualities Must You Look in an RV Mechanic or Caravan Servicing Centre?
Transparency is important and by doing a little research, you can save yourself time, money and unwanted stress - something we're all trying to evade. Qualities every professional caravan mechanic should possess include:
Convenient Location -
Does the location provide convenient access for large towing vehicles? For instance - Is the caravan servicing centre located off the highway with plenty of car park spaces?
Qualified Professional -
Do they have specialist Caravan servicing technicians? Are they transparent with their qualifications?
Honesty -
Are they an honest business giving you the details of every service check performed?
Cost-Effective Solutions -
Will they provide an upfront service quote and right away contact you to confirm urgent repairs.
Onsite Resource Availability -
Do they have easy access to a complete parts department to maintain timeliness in your service without any unanticipated delays?

How Much Would RV or Caravan Servicing Cost?
Taking into consideration the type of services like whether it's first service, intermediate service, annual or a premium one. Besides, your RV is running on a single or tandem axle, a typical service could range between $197 and $549.
Maintenance Schedule
Typically, service is recommended every 10,000 kilometres or once every 12 months – whichever occurs first. Similar to any vehicle service, you should give the same level of importance to your caravan and maintain it with the same level of maintenance and care.
The Bottom Line
Well, you're now aware of the importance of a regular caravan servicing! So you need to pick an expert mechanic for your caravan servicing or repairs in Sydney and see if you get the cost right. Never delay, book your caravan service. Just get hold of the right caravan service provider so that you can focus on preparing your next RV holiday trip without taking any worries.