Advantages of Migrating to Cloud-Based Phone Systems
This article explain some ways why cloud-based phone systems can make a welcoming change in your business.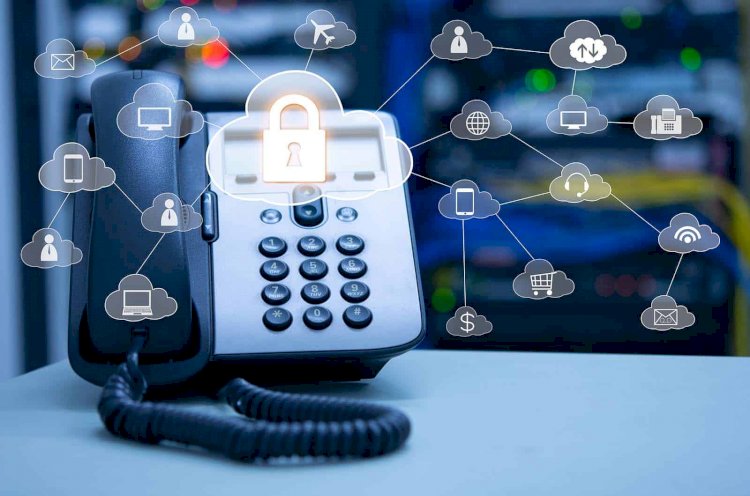 We know making calls through a traditional telephone system is not an easy or efficient option anymore. Unlike older days when it used to be the primary mode of communication. People are moving on to other platforms. Especially when you own a business that needs to grow.
Most of the businesses have now migrated to this state-of-the-art communication technology called a cloud-based phone system. But for those who still are wondering whether to make the call, this article will list some of the important benefits you need to know.
Here are some ways cloud-based phone systems can make a welcoming change in your business. Read them carefully!
Fully Integrated Communication Platform
Research shows that integrating an organisation's communication platform with its everyday applications used for business processes and workflows can help enhance its efficiency. Tools that operate on the cloud are easier to integrate with cloud-based communication. This helps employees stay connected wherever they are.
An integrated communication platform provides a better and more consistent business presence to stay connected with employees and customers on the go. This can provide seamless access to email, instant messaging, CRM tool integration, voice, videoconferencing, and so on.
Flexibility To Choose Mode of Communication
People were earlier glued to telephone hardware and had limited room to move with all those infamous cables attached. With the introduction of wireless technology, that limitation improved to an extent. But people still needed to be in the range of the wireless router to make or receive calls.
A cloud-based phone system allows users to choose the mode of communication that suits them the best. There is no limitation of being in a particular place when communicating for work. Users can choose any device from their mobile phone, computer, telephone handset, etc.
Ease Of Use and Mobility
As the setup and deployment of a cloud-based phone system are quite simple, end users only need to know who they are going to call and when. Everything else is taken care of by the system. The user does not have to be an expert to use this system when calling someone. The interface is quite similar to old phones, with added advantages.
Especially when businesses have become increasingly mobile, cloud-based telephone systems allow users the benefit of increased mobility. Employees can access the system wherever they are. This helps remote workers and organisations that are scattered over more than one geographical location.
Efficiency And Time Management
Communication gaps can be credited as one of the biggest reasons for poor employee performance and output. An employee team that does not communicate well to carry out tasks often produces inefficient outcomes. Cloud-based telephone system, due to its simplicity and ease of use, allows employees to stay connected whenever required.
The same is true when talking to customers. Therefore, using this system will make your employees enhance their work and manage time in a better way.
High Scalability
Every business that aspires to grow must be provided with a seamless communication platform irrespective of the number of its users. A cloud-based phone system helps businesses add or remove new users as required. This transition does not take more time and is usually quick. Even when a business wants to add new service features to the existing communication channel, it becomes easier with this system.
Business Continuity
Unlike traditional telephone systems that were prone to breakdowns due to any environmental change, cloud-based phone systems are comparatively robust. They face less downtime and can provide for the communication requirements of a business. This helps ensure constant and continuous communication between businesses and their customers.
This continuity is responsible for making businesses succeed. Customers feel valued by the continuous and uninterrupted communication with the employees of a business. This sense of value is responsible for customer retention and creating the positive image of a responsible organisation to be associated with.
Enhanced Customer Service
Cloud-based communications offer a variety of features that help businesses enhance their customer service experience. Integrated Voice Response and CRM integrations are some examples that save time and increase the effectiveness of customer service. Customers can navigate to their relevant users through pre-recorded messages and touch-key or voice command options.
In case a customer service executive is unable to answer calls, the incoming calls can be routed to another executive using a call forwarding facility. This helps ensure curb any communication gaps that may enlarge into bigger issues later on.
Cost Saving
It helps save time and costs by using many automated features that free businesses from the need to assign a dedicated employee to perform repetitive tasks such as call routing. Quick setup and low maintenance overhead suggest you can save costs right from the initial stage of implementation through the end. The subscription costs are also getting lower with increasing competition between cloud-based phone systems providers.
When your employees are working remotely, there is no need to provide them with new equipment. This communication system can be accessed easily using mobile phones or computers. All they need is a running internet connection and the software. These systems are known to run with a limited investment and provide higher ROI. This is the reason small businesses also invest in it.
In The End:
Cloud-based phone systems have revolutionized the way businesses communicate within and outside their workplaces. It is one technology to make maximum benefits from. If your business still does not have a cloud-based communication platform, it is time you invested in it and made communication simpler for your staff and customers. Contact the nearest communication experts today and propel your business towards success.
Do not miss out on the latest updates in the communications field. It may be a key to success for your business.