A personal alarm doesn't make you less independent
A guide to having a personal alarm for people who live alone or are in an aged care home.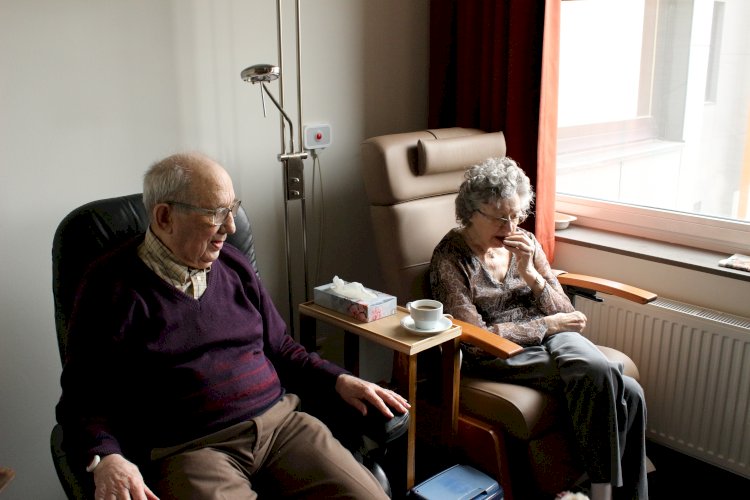 Elderly couple at home
By Karen Smith
In Australia, older people make up a considerable portion of the population. In 2017, one in seven people in Australia were aged 65 and over. Seniors and women living alone have an increased chance of injuring themselves from falls. A report released by the Australian Institute of Health and Welfare revealed that most injuries that require hospitalisation among elderly Australians are a result of transport accidents and falls. One of the best ways to protect the elderly from fall-related accidents, theft and attack from burglars is by getting them a personal alarm.
A personal alarm is a device that is worn discreetly around the wrist or neck and contains a button that is pressed to call for help in case of an emergency. It is a great device that can help to protect the elderly with health concerns and limited mobility. A personal alarm gives elderly people independence while at the same time giving their family members peace of mind knowing that their loved ones need only to push a button to get help. They have got access to emergency services 24 hours a day.
Key benefits of a personal alarm for the elderly
Access to emergency services
Health and mobility issues arise as people age. Many older Australians suffer from terminal diseases such as high blood pressure and diabetes that in some cases require emergency medical attention. Additionally, they are also at risk of falls that can cause serious injuries. A personal alarm allows seniors to have immediate access to medical help in case of an accident. With the touch of a button, the person can speak to a real person who can offer quick help including an ambulance if necessary. This service is available 24 hours a day.
They protect them from burglars
Elderly people are prime targets for burglars because they are less likely to fight back. Although a personal alarm can't deter burglars, they can scare intruders away with a simple push of a button. If an intruder breaks into a home, a person wearing a personal alarm can click the 'seek help' button and they will get help immediately. So aside from helping the elderly seek medical attention, this device can also protect your elderly loved one from burglars.

Keeps loved one from worrying
It's natural to worry about older relatives who live alone because there are many hazards around the home. If an elderly person has a personal alarm, family members can rest easy knowing that their loved one is just a phone call away from help. A personal alarm is not only an emergency tool, but it also allows the wearer to communicate with family members and close friends. This gives seniors the freedom and independence that they desire who don't want someone watching over them all day.
Personal alarms are beneficial for elderly who live alone or in an aged care home. They are also helpful for people with health and mobility problems. Personal alarms allow seniors to be independent but never far from help. This makes them less dependent on caregivers and they can go about their day without fear because help is only a button push away.