8 tips for buying upscale property
Buying a high-end property is not an easy task, in addition to the amounts to be invested, there is a need to check if it really meets luxury standards.It is necessary to keep in mind that the care in the purchase of the high-end property must be even greater than in the acquisition of simpler properties due to the investment value.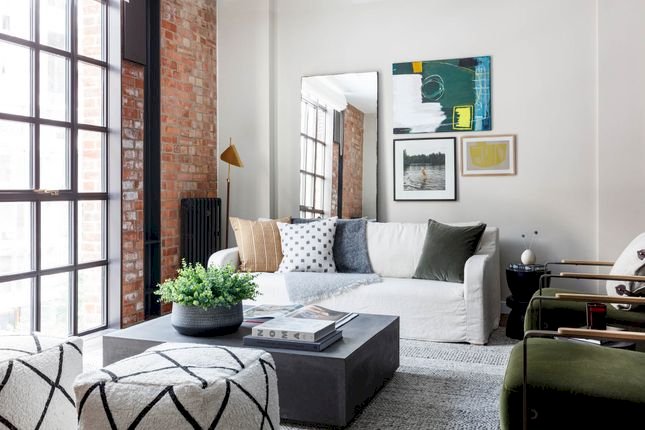 Buying a high-end property is not an easy task, in addition to the amounts to be invested, there is a need to check if it really meets luxury standards.
It is necessary to keep in mind that the care in the purchase of the high-end property must be even greater than in the acquisition of simpler properties due to the investment value.
Therefore, if you are thinking of purchasing this type of property, we have compiled below the main criteria that you need to consider in this search. Check out!
1. Location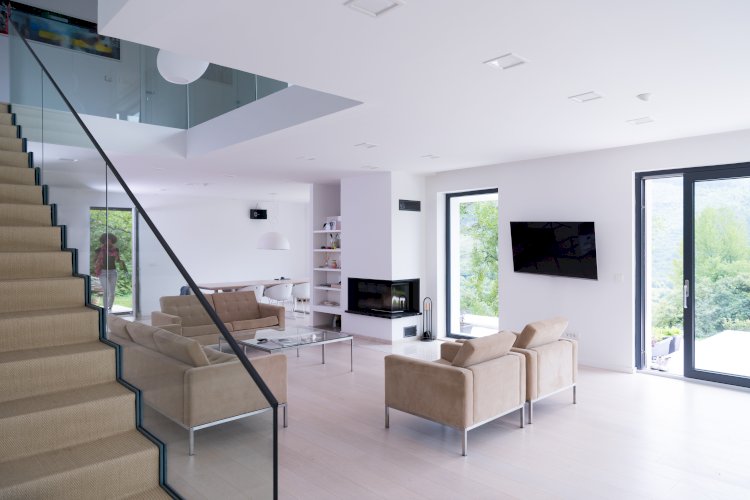 The first point to be analyzed by anyone looking to acquire a high-end property is its location — something that also directly influences the final value of the project.
For the property to be valued and considered a good investment, it must be located in a noble and privileged region within the city in which you are looking for purchase options.
When it comes to luxury properties for sale in London, Dubai, Australia, or any other big country, the environment is as important as its structure, requiring an entire environment composed of shops and services to make life easier for the region's residents.
A common mistake of high-end property buyers is to look for projects that have all the necessary features of a luxury property without, however, paying much attention to the surroundings.
This ends up causing the property to devalue over time, making it difficult to sell in the future if you decide to move in search of another option.
2. Finishes:
Finishing is one of the biggest differentials of a luxury property, whether it is a launch or a project that has been on the market for some time. Thus, look for properties in which the best materials have been used.
Everything inside the property, from the walls to the floors used, must be of the highest quality, ensuring the beauty and durability of all areas of it.
It is common, in this type of property, to use imported marble and fine wood to give a special touch to the finish and bring all the beauty that buyers are looking for in projects like this.
3. leisure area:
Luxury properties, for the most part, are inserted in a condominium context. Thus, it is necessary to analyze not only its internal structure but also the options within the place.
The condominium, to ensure the value of the property and the good investment, must follow the same luxury standard of the property and have some special benefits, such as heated swimming pools, jacuzzis, movie theaters, complete gyms, among others, to prevent the residents have to travel frequently.
These details and leisure areas bring a differential to the property and usually add great value to the project, differentiating luxury properties from other options on the market.
4. Security:
Those looking for a high-end property are also concerned about security, after all, they have many valuables, making them a target for criminals.
A 24-hour concierge, with entry and exit protocols, is a minimum requirement for a luxury property for sale. Visitors must be properly identified, thus preventing the entry of any stranger into the place.
5. Documentation:
Upscale properties, especially in prestigious locations within cities, are usually a few years old and are often passed on through inheritance.
Because of this, when buying a new home or property of this type, great care is necessary, as the investment value is high and you can receive a debt along with the project.
To avoid a situation like this, it is necessary to pay special attention to the documentation — especially the purchase and sale agreement — and it is essential to hire a specialized lawyer to deal with these issues.
It is necessary to analyze all debt clearance certificates, after all, luxury properties - especially the oldest - may have large debts with the municipality or be part of blocked assets.
6. Architecture:
When buying a high-end property, generally in newly launched projects, one way to avoid mistakes is to observe the architecture. Architects specializing in designing luxury options are increasingly known in the market.
Looking for an option signed by one of these professionals, who have been working exclusively in high-end properties, is to guarantee a good deal. After all, they tend to value it even more.
Luxury buildings often share unique architectural projects developed by renowned architects in the market. If the property is simple and common in its lines, even with a good finish, location, and infrastructure, it may end up being considered a common development.
7. Automation:
We are in the information and technology age and, as expected, many smart solutions are already available in the latest high-end real estate launches.
Automation has been showing itself as one of the great differentials between the main projects of its kind and the rest of the options present in the market.
Solutions that allow the resident to control various items within the residence through a smartphone app are already common in high-end properties.
It is possible to control the temperature of the air conditioning, access security cameras, turn lights on and off, open garage doors, among other very interesting options.
In high-end projects, automation has already become an indispensable item — after all, this technology is very expensive, being inserted only in properties of this type.
8. Services:
Finally, it is worth mentioning that many developments have not only a great infrastructure and leisure areas, but also a wide range of services for the owners.
For example, some high-end properties have massage services, chef, concierge, assistant, among other employees that aim to make life even easier for people who live in the place. Therefore, this is a factor that can influence your decision when purchasing a property of this type.
As you may have noticed throughout the post, several criteria point to the high standard of a property, any of which can affect its future appreciation. The ideal, when investing in a business like this, is to have a reliable real estate agency, with professionals specialized in the luxury market to guide you in the best possible way.
This way, you can be sure that you will avoid any future problems that the property may bring and that you will also buy something that really meets your quality expectations. Buying a high-end property is a high investment and, because of that, it is necessary to observe all the points that involve the level of the project to ensure a good deal.
Did you like our tips? Do you want to keep learning to be able to make the best decision? So stay with us and see how to choose the property of your dreams!